Enquire
Book this weekend or tweak it by adding or taking away 1 of the activities. We can prepare bespoke quotes for 1, 2 and 3 nights. Fill in our short form, email us at
info@henpartyangels.com
or call on 01425 855510.
Enquire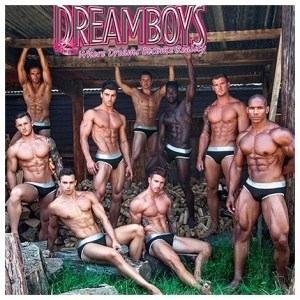 Friday Night: Cocktail Masterclass with a 2 Course Dinner
An interactive cocktail making class with demos, lots of cocktails and food served after the class. Duration 1.5 hours with a sumptuous 2 course dinner served afterwards. The location will be town/city central. Minimum group size required is 8 people.

Saturday Night: Dreamboys Strip Show Tickets
Imagine, if you will, a Club full of hens, ladies and girls having consumed a delectable buffet dinner and enjoyed fine wine in anticipation of the spectacle about to unfold before them. The lights start to lower and a faint mist of smoke drifts on to the stage. The excitement rises as the lights go down further. The music swells and sinister shapes move on to the stage. All of a sudden a shaft of light stabs into the darkness and smoke to reveal the black clad formidable shapes of the Dreamboys Male Strippers! Great fun all hosted by a drag queen singer, ideal for hens and birthdays.

2 Nights Accommodation Inclusive of Breakfast
Our standard packages include accommodation in the city centre in hotels that boast clean and comfortable surroundings. In the major cities we work with chain hotels such as Holiday Inn Express, Travelodge, Jurys Inn, Novotel and Ibis. In coastal towns and smaller destinations we also work with independent hotels and guest houses that offer lovely lodgings. In all cases your bedrooms will be ensuite, breakfast is included and you'll be close to your chosen activities. Rooms types vary from twins and triples and in some cases we offer party rooms that sleep 4 plus. Should you require a 4 or 5 star hotel please ask so that we can price accordingly.
Available in cities & towns UK and Ireland wide. Price varies depending on location. Please enquire for a competitively priced quote.